Due to the MEGA giveaway, I have so many new friends, hello!
Let me introduce the GFC Collective: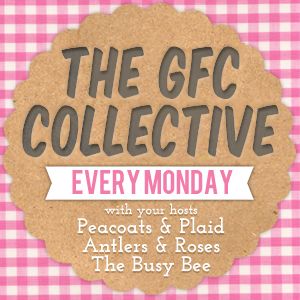 Welcome to the weekly "GFC Collective" party :) This is a link up for bloggers who want to gain followers and meet some awesome new bloggy buddies. I have met some pretty neat people by following them with GFC. It's so easy to keep up to date with all of my fav blogs :)
"Just to let you know, your blog hop is the best I've participated in for gaining new friends!!! I couldn't believe the results!! Thank you!"
- Danavee,
This Vintage Grove
Has the GFC Collective done wonders for your following? Let me know, shoot me an email at
peacoatsandplaid(at)gmail(dot)com
and our lovely co-host for the week
...want to co-host? Email Bre at peacoatsandplaid(at)gmail(dot)com